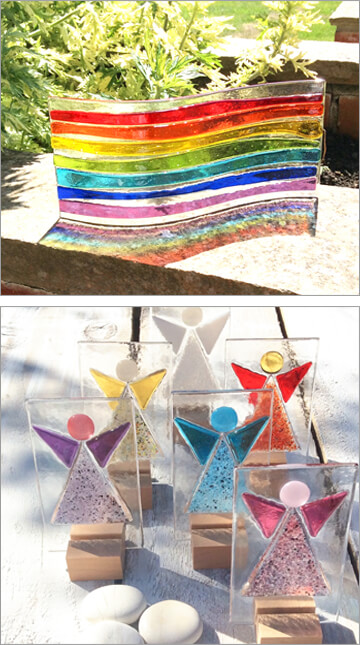 Jules Jules was formed in 2005 by Jules Miller.
After a career in graphics she found a new way to express her creativity and began making and designing jewellery. Due to the ever increasing popularity of her fused glass pieces she has put aside the jewellery and the business has grown to include her partner Charlie.
Together they design and handmake art glass gift items focusing on supplying the small independent retailer with new and fresh collections with prices at an affordable level. Retail prices are between £15.00 and £45.00
They are proud to say that many of their lovely customers have been with them from the start over 15 years ago.
Take a look at our collections
Hand made in beautiful Northumberland.